LabStories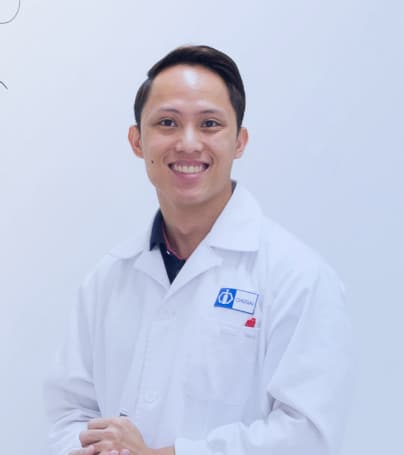 Patrick Soong
Senior Research Associate
Chronic Pharmacology Unit
Patrick has learnt to develop determination to overcome challenges.
< Back
Can you tell me about your current role at CPR?
My current role is Senior Research Associate. I conduct experiments from basic to advanced level in the Chronic Pharmacology Unit and produce reliable data consistently and efficiently. I need to understand the purpose and background of the experiment assigned, able to ask questions to clarify uncertain points and give comments to make the experiments better. Furthermore, I will work together with Unit members to tackle common issues, including supporting other members, organizing labs, etc.
What do you enjoy most about your job?
For my job, I enjoy the most being able to be involved in the journey of the research project witnessing from its proof-of-concept to clinical candidate selection. This gives me great satisfaction to see how our daily bench work is being translated to the bedside of the patients in achieving the unmet medical needs for patients all over the world.
The biggest challenge you have and how you have overcome?
One of the biggest challenge that I have is adapting to the fast-paced environment when I first joined CPR as a fresh graduate. There were many new experimental skills for me to learn quickly and to handle a high volume of samples per day. Some of the research project concepts were harder to grasp at the beginning. However, over time with the training and guidance given by my patient researchers and colleagues, I am able to overcome this challenge with my sheer determination. This will not be possible without the help from them and I am truly grateful for having such friendly and encouraging colleagues in CPR.
What do you like most about CPR?
What I like most is the positive and attractive culture. CPR provides a work-life balance environment by offering flexibility and benefits that make it easy to find a balance between work life, personal life, and family life.
As a drug discovery biopharmaceutical company, CPR employees feel motivated to achieve new drug discovery to meet unmet medical needs for patients all over the world. Furthermore, diversity in CPR is welcomed and appreciated which allows employees to work well with one another, within and between units. This provides an inclusive and collaborative work environment for employees in CPR.
< Back