LabStories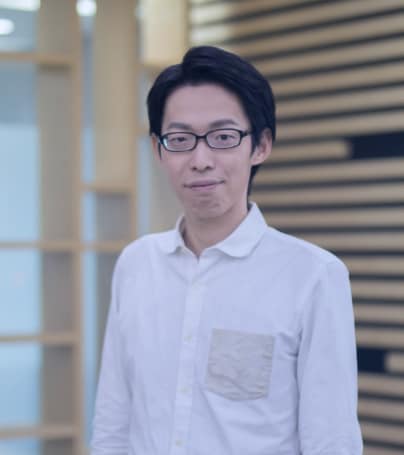 Takeo Iida
Research Manager
Mid-size Molecule Unit
Takeo aims to create a disease-free and sustainable society.
< Back
What is your dream as a Researcher?
I'm aiming to create a disease-free and sustainable society. To do that, I'd like to trigger and lead a paradigm shift in speed, cost, and quality of early drug discovery research, through new technology development activity.
What do you enjoy most about your current role?
I hope to create an organization where we can autonomously pursue high performance, sometimes as a team, sometimes as individuals, toward the common goal of drug discovery. I enjoy seeing that our ideas being refined more and more by our colleagues.
What is a biggest challenge for you to lead a team with diverse culture?
Delivering messages. Every individual is unique from one another, even though some of the visible and invisible elements are the same. I'm always thinking about how to deliver my message clearly and effectively in an individual-oriented manner.
What is your hobby during your off-time?
Homebrewing (Brewing beer). Homebrewing is a kind of art given by the orchestration of yeast, hop, malt, and water. Homebrewed should be a good orchestra conductor to make a wonderful beer. Though it takes approx. 4 weeks to complete fermentation, the taste of the original beer is priceless (even if it fails).
What do you like most about CPR?
I am proud of our high aspirations for drug discovery and the friendly atmosphere. When I see everyone working together towards a great goal of making an innovative drug, I am also motivated and do my best for patients, even if the experiments don't go well.
< Back