1sᴛ Student Visit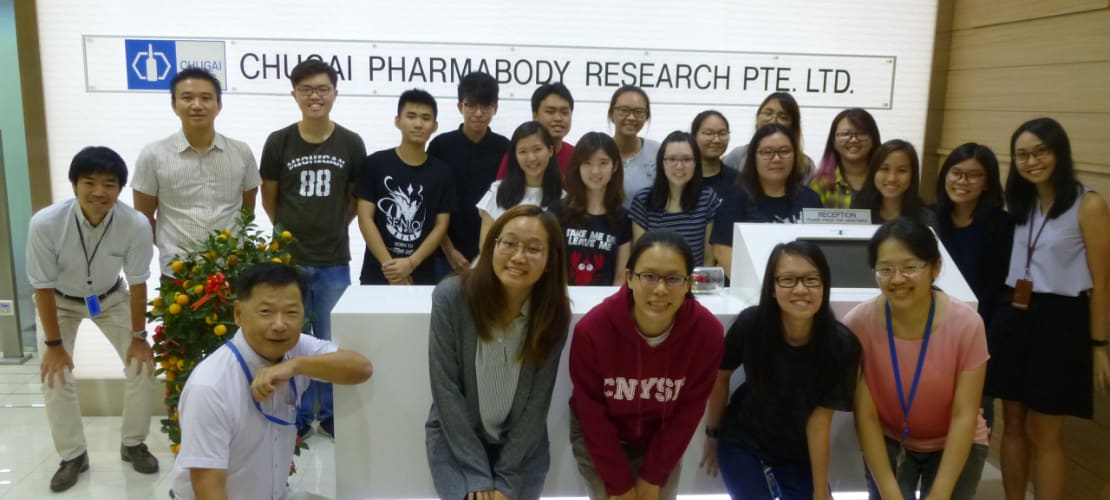 Group photo with the students
On February 20th, 2019, CPR welcomes our 1st delegates from NTU CBC (Chemistry and Biological Chemistry) division.
This event has been organized by NTU to introduce real working/research environment for CBC students' prior graduation and CPR supported such intention by NTU.
The students were welcomed by Dr Tomoyuki Igawa, CEO of CPR, and Mr Yugo Fukuhara, Administration Head of CPR, followed by a Research Overview presentation by Dr Igawa and unit representatives.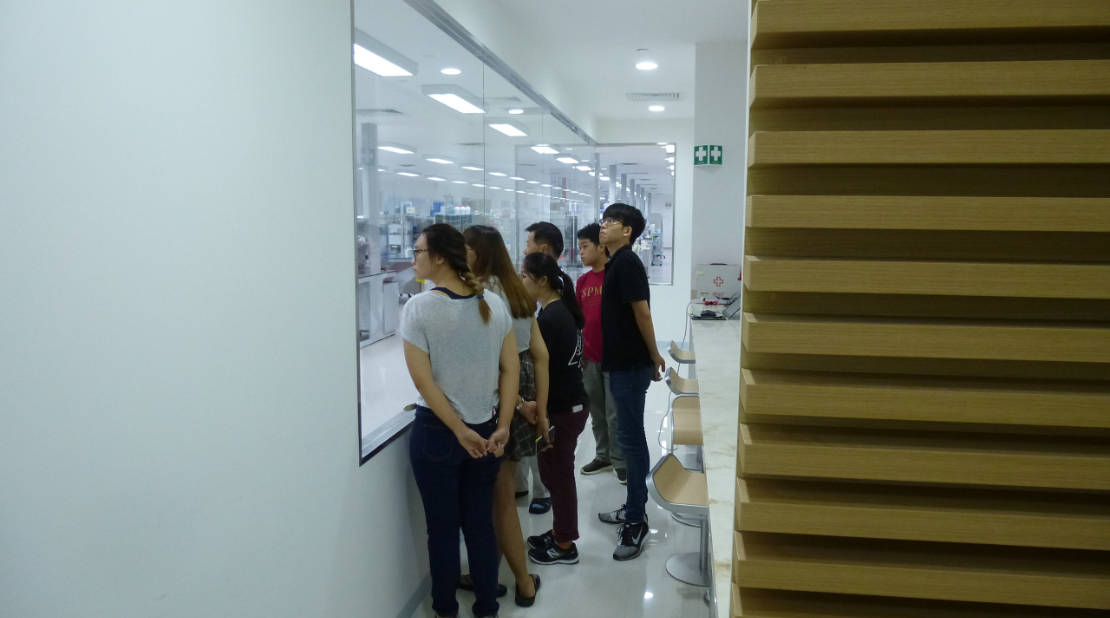 Dr Matsubara guiding students for the Lab Tours from viewing corridor
After the introduction, the students were split into smaller groups (2-3 groups) for Lab tours from the viewing corridor as well as discussion / Q&A sessions with the CPR employees. The students were very satisfied with the site visit and find the presentation by both Dr Igawa and local employees very interesting.
With a positive response, we are looking forward to welcoming more University students for site visiting.