LabStories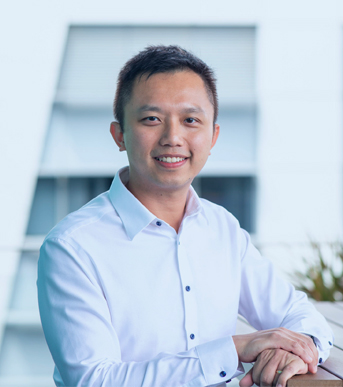 Adrian Wee
Research Manager
Translational Pharmacology Unit
Adrian enjoys the autonomy and flexibility to design experiments that can stretch ideas.
< Back
When did you realize that you wanted to work in the pharmaceutical field?
My desire to establish a career in the pharmaceutical industry was first seeded during my PhD training. I wanted to go beyond making scientific discoveries to develop innovative solutions that could solve unmet medical needs. This is where I felt I could truly make a difference in patients' lives.
How do you motivate your team?
We cultivate a positive and safe workplace culture for everyone, respecting each other's views and recognizing each individual's unique strengths. We also put in effort to keep our team tightly knitted and foster a shared sense of belonging by encouraging ownership of our work. After all, improving patients' lives is at the heart of what we do.
What advice would you give someone who aspires to be a researcher in the same field?
I would advise those with aspirations in this field to embrace setbacks with an open mind, as exciting discoveries can be made in the most serendipitous of circumstances. Try to cultivate a positive mindset as every unsuccessful experiment is a step closer to success.
What was the biggest challenge you have encountered at work and how did you overcome it?
My biggest challenge occurred at the height of the COVID-19 pandemic. As an essential service, we continued operations during that time but faced many uncertainties, including supply chain and manpower disruptions. In addition, we had to constantly adjust our business continuity plans in line with evolving regulatory policies. We managed to navigate this challenging period thanks to the understanding and commitment of everyone in CPR.
What do you like most about CPR?
The research autonomy and friendly work environment are what I love most about working at CPR. We are well resourced to test our research hypothesis and have the autonomy to design experiments that allows us to stretch our ideas and think out of the box. To me, these are the key elements that drive innovation and I'm glad to be in this privileged environment.
< Back