LabStories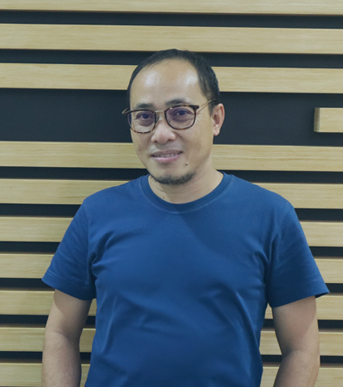 Jovy C Lamoste
Senior Research Associate
Translational Pharmacology Unit
Jovy finds that lab work ignites curiosity and fosters a passion for scientific progress.
< Back
What is the nature of your role at CPR?
As a Senior Research Associate, I train and oversee my subordinate colleagues, including Research Associates and Research Assistants. I also work together with my Senior Research Scientist or Principal Investigator to plan and execute research projects.
What do you like about working in a lab?
I find work in the lab very interesting. It's like embarking on a journey to explore new frontiers. The work is very driven by curiosity and inquiry. You have to plan each step carefully, but also be able to start from scratch again if results don't go your way. It gives me great satisfaction to know that I'm playing a role in addressing unmet medical needs in the field of antibody discovery.
How do you overcome challenges at work?
In my 10 years of service, I believe that challenges are a way of strengthening me mentally. Navigating the challenges in the design of projects is a source of personal growth.
What is the most rewarding part of your job?
That sense of achievement I felt when I had successfully established a model which played an instrumental role in supporting the clinical candidate selection for many projects.
What do you like most about CPR?
I like CPR's emphasis on advocating teamwork. I believe this facilitates well-planned decisions. The company also values our ideas and opinions on various project studies. This keeps us motivated and passionate about our work.
< Back