LabStories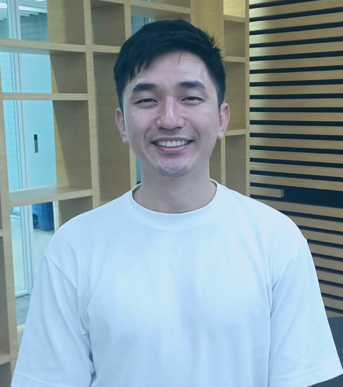 Oh Yu Song
Senior Safety Officer
Admin Division
Yu Song believes it is important to be careful, considered and measured in devising effective solutions.
< Back
Give us a brief overview of what you do and what three words would you use to describe your role?
My role is to develop processes and systems to ensure that the workplace safety and health needs of CPR are met with minimal disruption to the company's business needs. This is aimed at minimizing the gap between work that's planned vs work that's actually done. More importantly, it is to ensure that my fellow colleagues are able to work in a safe environment. The three words I would pick to describe my role are: detailed, relevant and rewarding.
How do you typically approach problem-solving?
Whenever issues or problems arise, they're not always clear cut or easily defined. Instead of focusing on solutions immediately, it's important to take a step back and identify the root of the problem. Approach this with leading questions, fact-based findings and information before devising a practical solution.
What are some of the challenges that you have faced since joining the team and how did you overcome them?
I first joined the team during the COVID-19 pandemic. Manpower shortage issues faced by some vendors at that time had caused various disruptions at work. In particular, we had to deal with waste disposal issues. We had to form a committee comprising the safety team, CMS team and representatives from the research team to revise waste disposal procedures and to engage a vendor who was available to take up the job on short notice.
What keeps you motivated in your current role?
What keeps me motivated is being a reliable source of support for my fellow colleagues in all matters related to workplace safety and health. It's not just about enforcing protocols, but also being available to answer any questions or concerns that they may have.
What do you like most about CPR?
CPR has an amazing work-life balance culture. Apart from that, there multiple opportunities given in terms of personal and career development. I am grateful to be part of a supportive team.
< Back