LabStories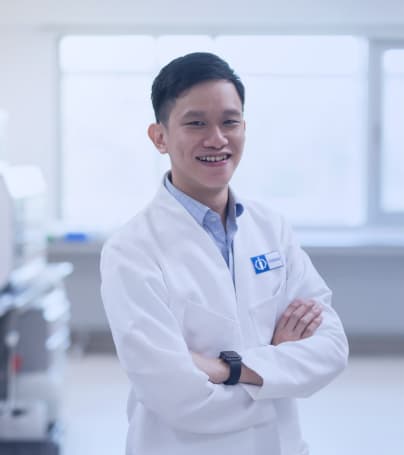 Soon
Senior Scientist
Protein Analysis Unit
Soon overcomes challenges together with unit members.
< Back
Tell us about your day to day life in the lab?
I would start with analyzing the result from the previous day's experiment, preparing the machine for the next experiments. And prepare for the experiment for the day after lunch as well as troubleshooting. The later part of the afternoon is usually reserved for meetings and discussions.
When you were younger, did you think that you'd end up working in the lab?
I did not think of working in the lab when I was younger but this job found me. And I'm glad it did.
The biggest challenge you have and how you have overcome?
The continuous growing of heavy workload and overcoming together with unit member as a team.
On a weekend, what do you like to do to unwind?
On weekends, I will spend time with family members and meet up with friends. I like to do sports too, badminton, basketball, bowling and playing video games.
What do you like most about CPR?
Flexi working hour arrangement – Work-life balance!
< Back