NUS Students Gain Insights into Drug Discovery Research During Lab Visit to CPR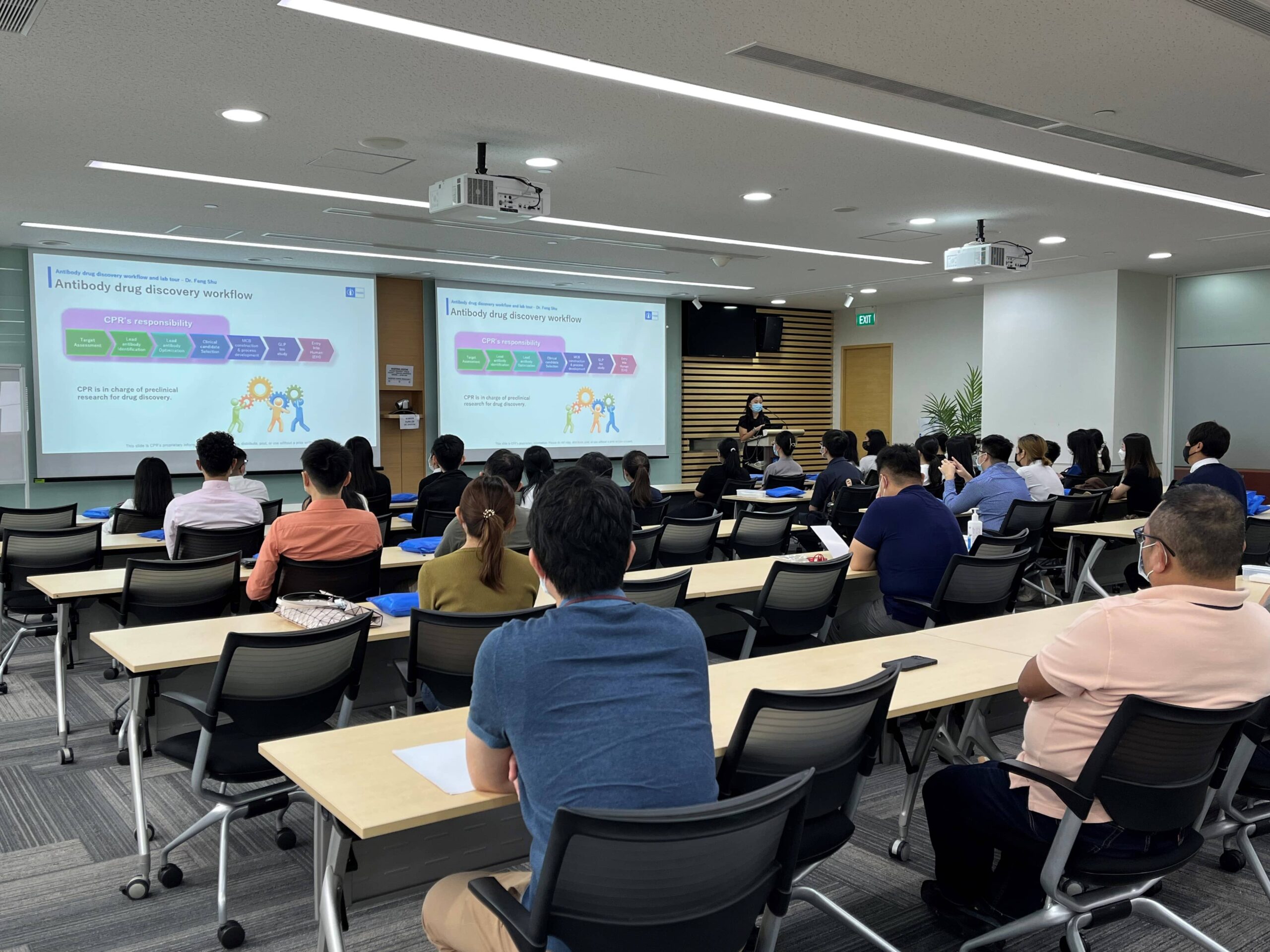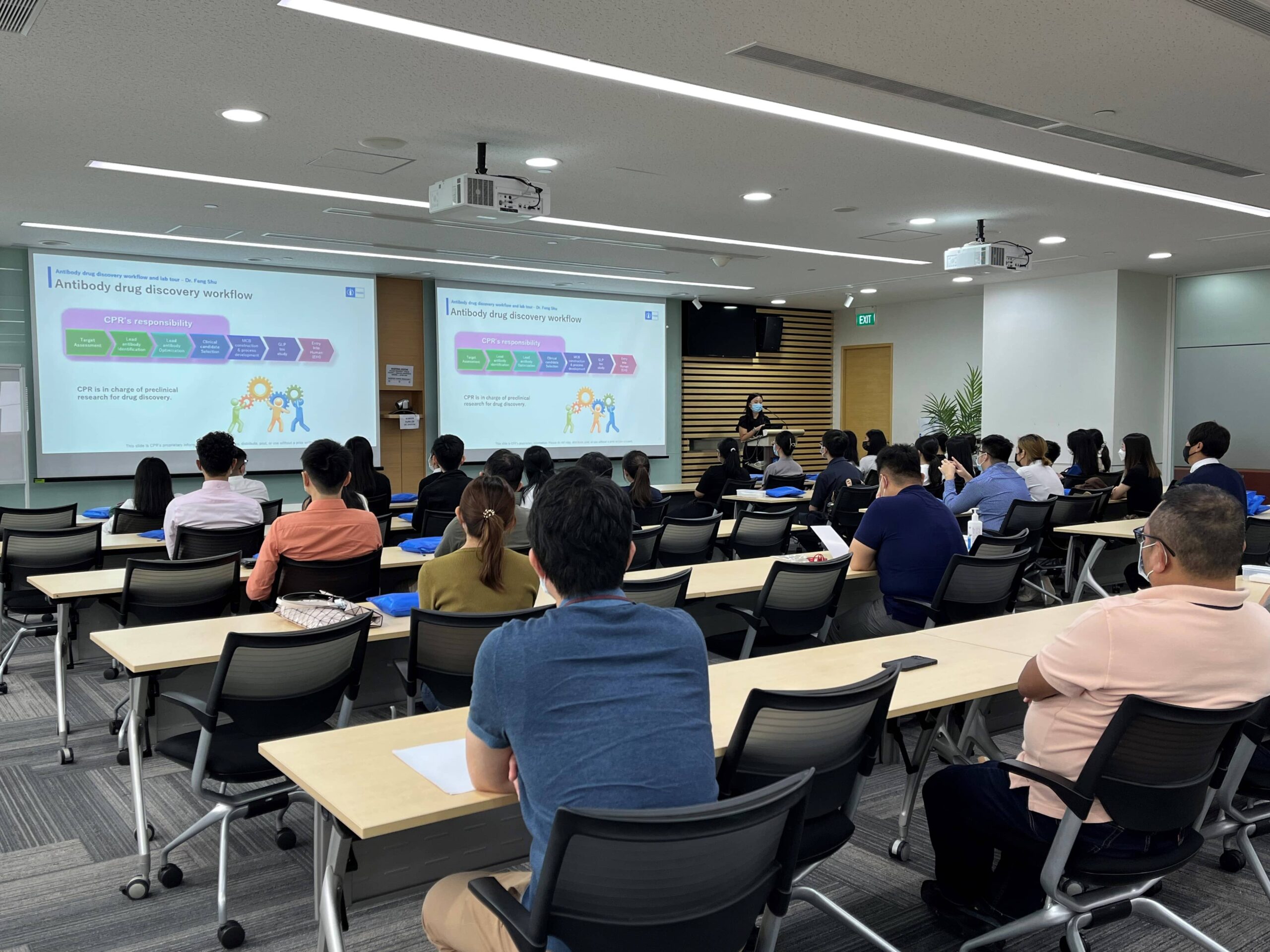 On 12 October 2022, we welcomed over 20 students from the National University of Singapore (NUS) to CPR for a lab visit. This visit was part of our annual university-industry collaboration, an initiative which we have embarked on since 2018.
After organising recruitment webinars for the past two years due to the COVID-19 pandemic, we were glad that we could resume hosting the students in person as Singapore moved into the endemic phase.
During the visit, NUS students had the opportunity to observe how we conducted our antibody research at our state-of-the-art research facilities. They met some of our employees who shared insights into their work and the importance of innovation and collaboration in this field of work.
After conducting a presentation where we introduced our work, the students had the chance to ask questions about career pathways in science. The visit provided a platform for us to increase awareness about the innovation process in drug discovery. By sharing our work, we hope we have inspired them to pursue a career in science after they graduate. We look forward to forging closer relationships with tertiary institutions to support the career development of the next generation of aspiring scientists.