One Roche COVID-19 Fund Raising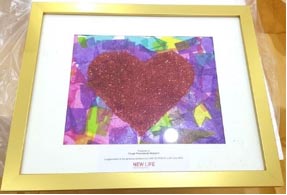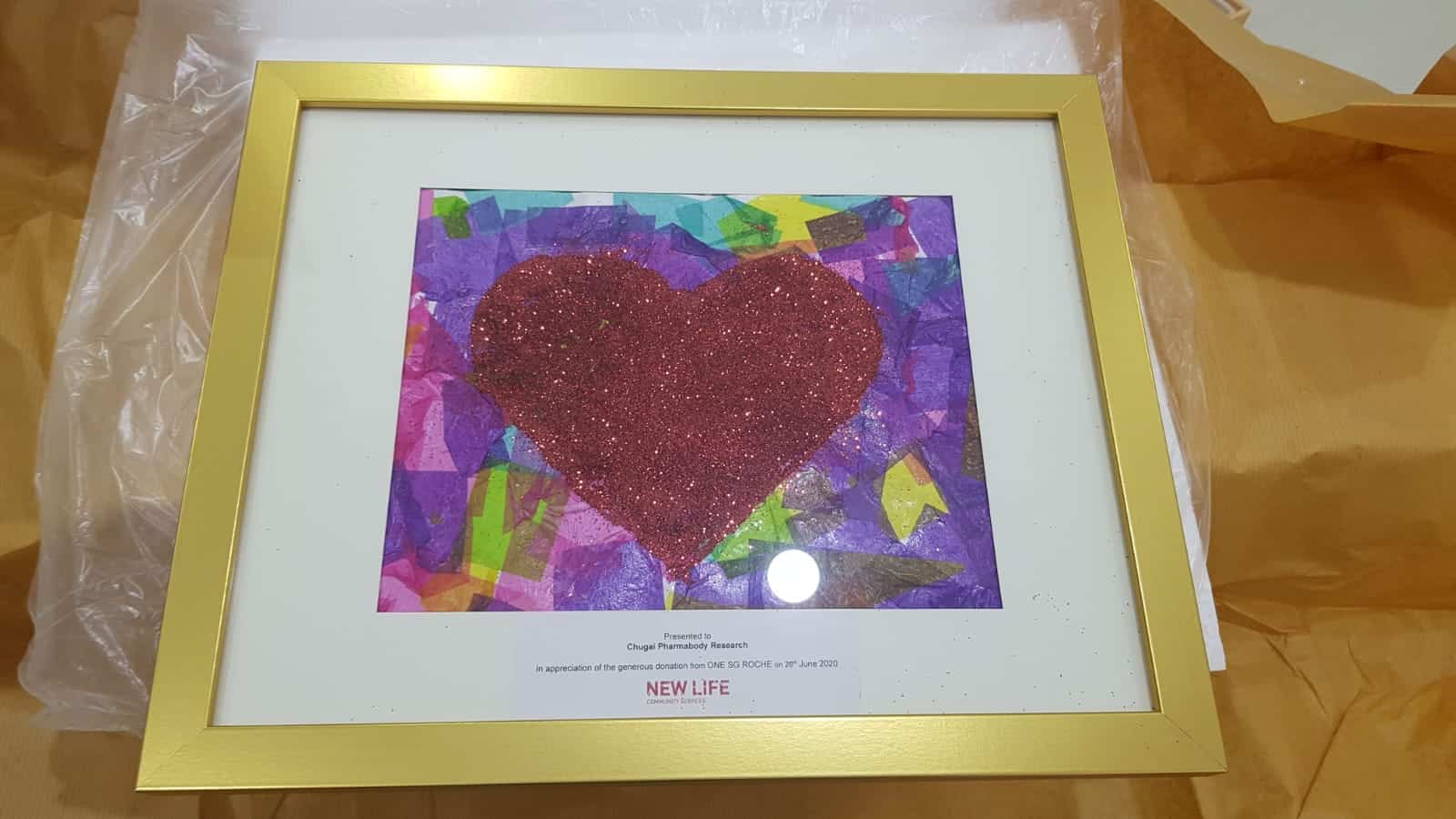 One Roche COVID-19 Fund Raising
Photo: A memento artwork from New Life Community made from their children beneficiaries.
The One Roche COVID-19 Fund Raising campaign is a global donation drive initiated by the Roche Group to help those who have been hit by the fallout from the COVID-19 pandemic. At the country level, both CPR and Roche Singapore, as members of the Roche Group, joined forces as "One Roche" to raise funds to deliver economic support to those in Singapore that have been displaced, unemployed, quarantined or otherwise negatively affected by COVID-19.
The fund-raising campaign was held over two weeks from 20 May to 5 Jun 2020 and employees of CPR and Roche Singapore were encouraged to give generously. 498 employees from both CPR and Roche Singapore donated a total of S$80,280 to the campaign. Together with the dollar-to-dollar matching from CPR and Roche Singapore, as well as additional donations from two affiliates, the Singapore Roche family raised a total of S$290,690 for the One Roche campaign.
From this, S$152,335 was donated to the "Overcoming COVID-19: 6000 At-Risk Elderly Fund" by the Lion Befrienders Services Association to provide food rations of essential items for at-risk seniors and to provide other support to the elderly during and after the COVID-19 Circuit Breaker period in Singapore.
The remaining S$138,355 was contributed to the New Life Community Services' "Project Love: Overcoming COVID-19 for Families in Crisis" campaign to help needy families sustain themselves during the trying pandemic.
At CPR, we stand united in playing our part to extend help to vulnerable members of the community. Participating in this relief campaign has been a natural extension of our commitment to impact as many lives as possible through our work.