Roche Children Walk 2018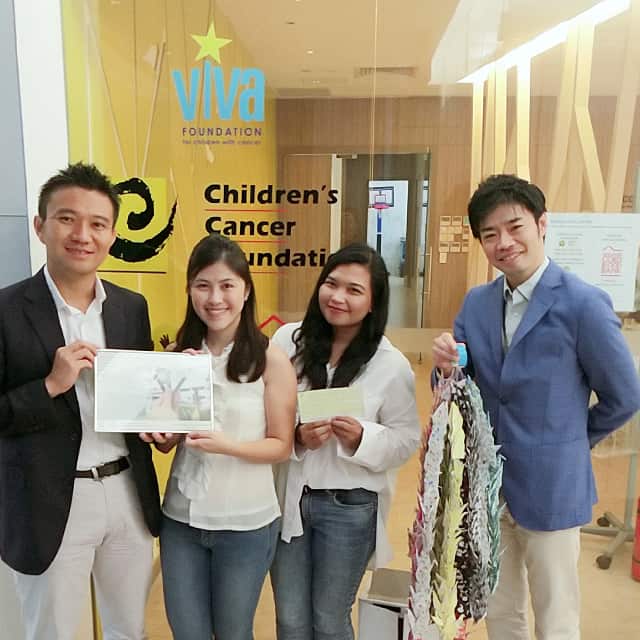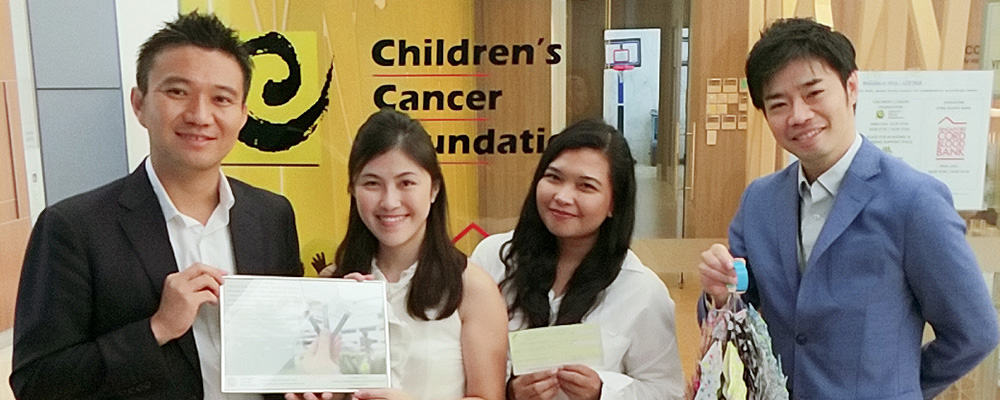 Roche Children Walk 2018
This is the 2nd year CPR has participated in the Roche Children's Walk. Despite the cancellation of the event at East Coast Park, CPR colleagues supported and enjoyed the walk around Biopolis area.
Few days after the event, Tom and Yugo visited the Children's Cancer Foundation (CCF) located at Novena on 17th Aug 2018 to present the donated funds (SGD1075.50) raised in Roche Children's Walk 2018. They were warmly welcomed by Ms Kaelyn Yeo and Ms Suzilawati, who introduced the mission and vision of CCF, and the ongoing projects, activities and fund raising programs. Tom and Yugo had the opportunity to tour the learning centre – a Place for Academic Learning and Support (PALS) – as a part of back-to-school services to facilitate a smooth reintegration of children with cancer back to mainstream school.
CPR has also prepared a "Crane Tree"
According to Japanese traditions, the "Crane Tree" is sent to a person who is ill or injured as a prayer for recovery. This is because the crane is symbolic of happiness and long life in Japanese culture. We hoped our crane tree with the prayer of CPR employees will bring happiness and long life to as many children as possible. CCF has hung them up in one of the nursery classrooms for the children.
CPR has also received a token of appreciation from CCF from the Photovoice project: a therapeutic project initiated by the Community Social Work Team of Children's Cancer Foundation in 2009 to help children with cancer reflect and express their perceptions, values or insights about cancer experiences and life.
Photovoice serves childhood cancer survivors from 13 to 25 years old who have completed treatment, and is a platform for these beneficiaries' voices to be expressed and heard through the use of active photography.
We hope CPR would be able to contribute more in giving back to the society.