2021 Kaizen and 2020 Christmas Party

Admin Division's Kaizen for 2021
Kaizen (改善) means continuous improvement. It is a unique part of Japanese corporate culture where employees from all levels of an organisation proactively work together to bring about incremental improvements that will contribute to the organisation's success.
The Kaizen concept is embedded in CPR's corporate values. Every year, we hold an annual Kaizen presentation where employees present how they plan to implement this concept for the year ahead by making improvements within their team in their day-to-day operations.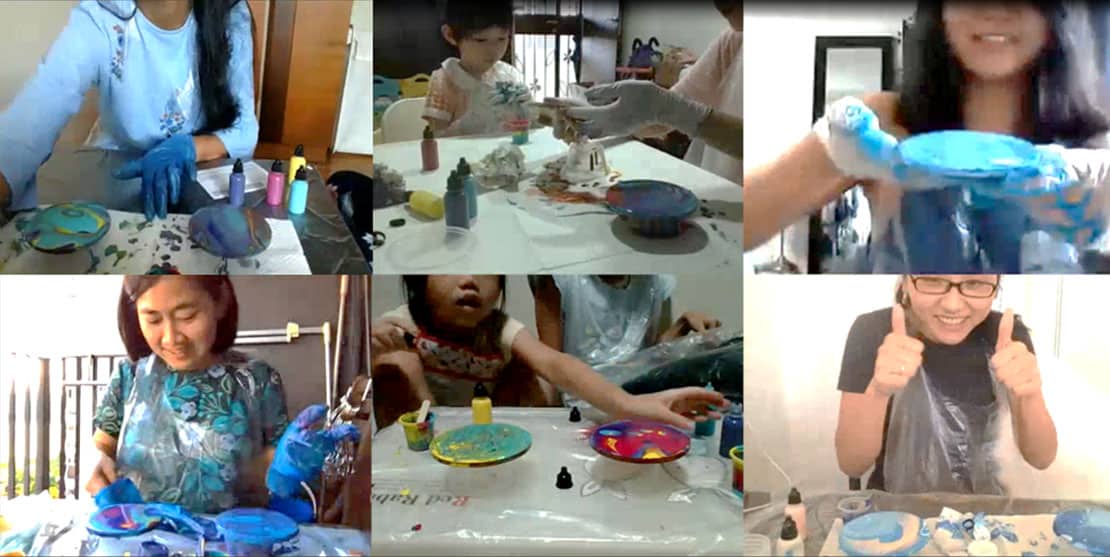 Colleagues with their coasters
On 11 December 2020, we combined our annual Kaizen presentation with our year-end Christmas party and held the event online. As part of the festivities, we added a fun spin to the event where our employees participated in a coaster making session from the comfort of their own homes. Using the acrylic-pouring method, they let their hair down and indulged in a fun-filled hour making their own vibrant-coloured creations. The event closed with a lucky draw where the winners managed to bag great prizes.