Ushering in the Year of the Rabbit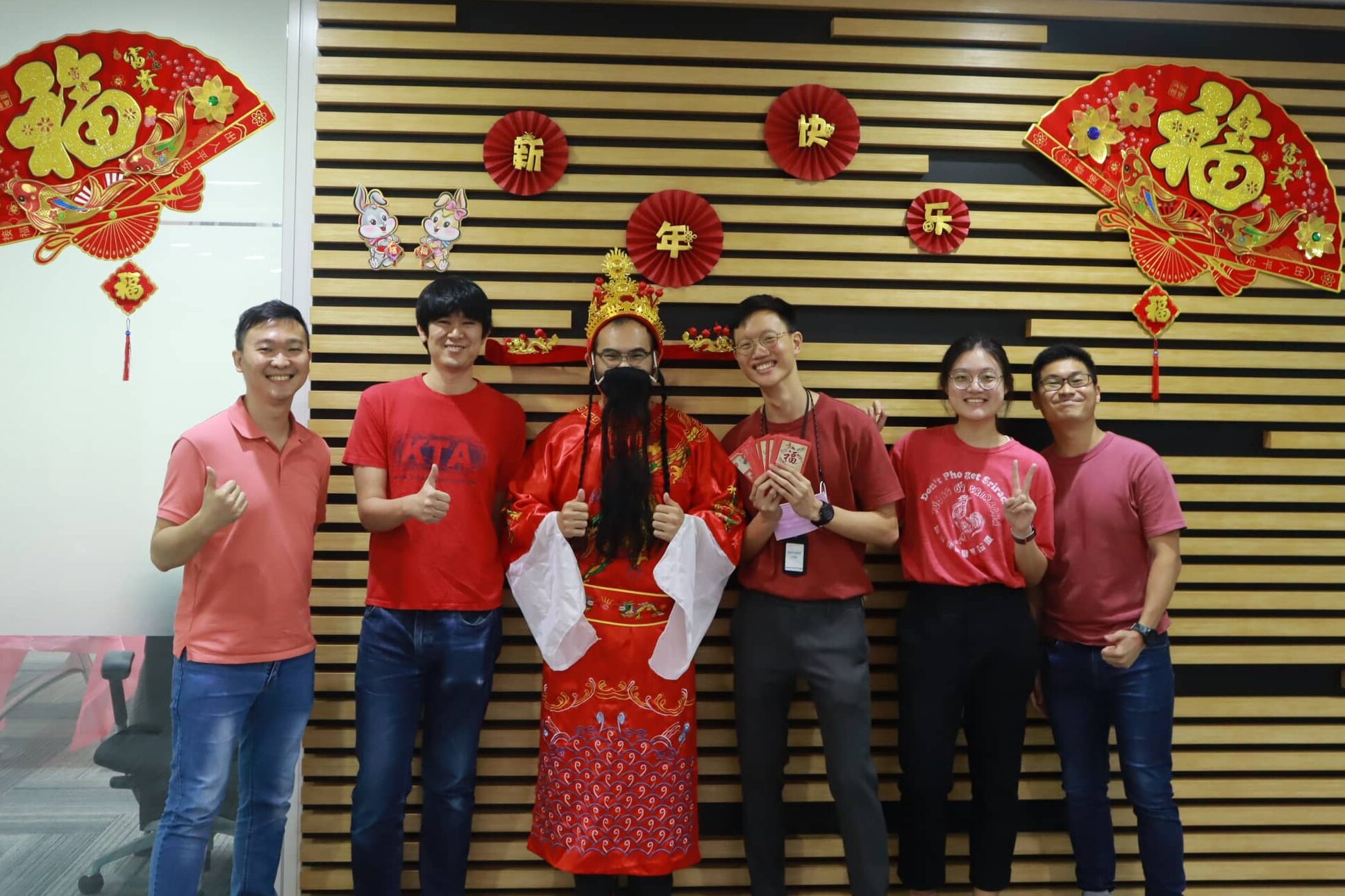 On 3 February 2023, we held Chinese New Year (CNY) celebrations in the office. To usher in the Year of the Rabbit in style, we were encouraged to wear auspicious red!
The morning got off to a roaring start with an energetic lion dance performance, complete with colourful costumes and the rousing beat of drums and cymbals.
As part of the festivities, Cai Shen (the God of Wealth) also graced us with his presence to wish us abundance for the year ahead.
Of course, no CNY gathering is complete without the customary Lo Hei. As we tossed the yu sheng higher and higher, we wished each other good fortune, abundance and luck for the year ahead.