Marking Our 11th Anniversary in Retro Style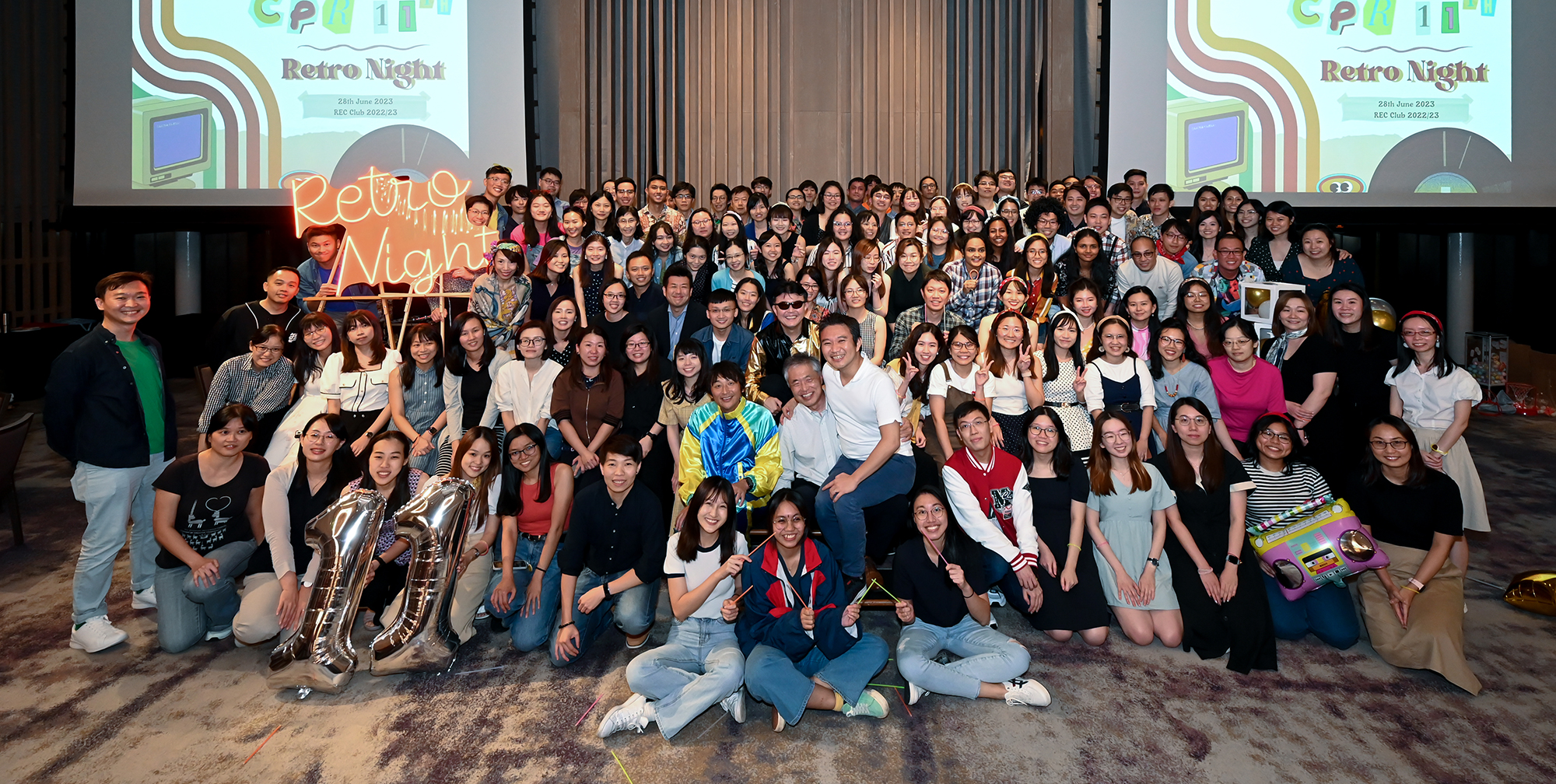 On 28 June 2023, we celebrated CPR's 11th anniversary with a retro-themed night. Held at The Glasshouse at ANDAZ Singapore, the event was a whirlwind of nostalgia as we rocked to classic songs from yesteryear while tucking into a delicious 4-course dinner.
At the reception, we were presented with a variety of of classic-old school games to choose from. Laughter filled the air as we relived our childhood moments playing beloved games such as Gameboy, Kendama, Ddakji, Reversi, Jenga, Uno and more.
A retro party is not complete without old-school snacks. The "Scratch and Win Old-School Snacks" station brought back sweet memories of favourite childhood treats and food such as traditional iced gem biscuits and satay.
The photo booth was a big hit too, as we posed with retro-themed accessories and props. It was the perfect way to capture unforgettable memories with our colleagues and bring home photo souvenirs from the night.
A highlight of the night was the "Best Dressed" contest. Our colleagues took the retro theme to heart and showed up in stylish vintage-inspired outfits. The finalists were decked out in polka dots, disco-inspired attire and even a kimono!
The event was not complete without a lucky draw and this year's lucky winners walked away with amazing prizes.
Overall, the Retro Night was an amazing night to remember. We certainly strengthened our bonds and created fun memories. We'd like to extend our heartfelt thanks to the Rec Club for organizing this fantastic event!