Celebrating Project Achievement
On 9th January 2020, CPR has held an in-house project celebration.
The celebration started with an opening speech by our guest – Dr Hisafumi Okabe, the director and COO of CPR, and followed by the development story of the project by the Project Leaders.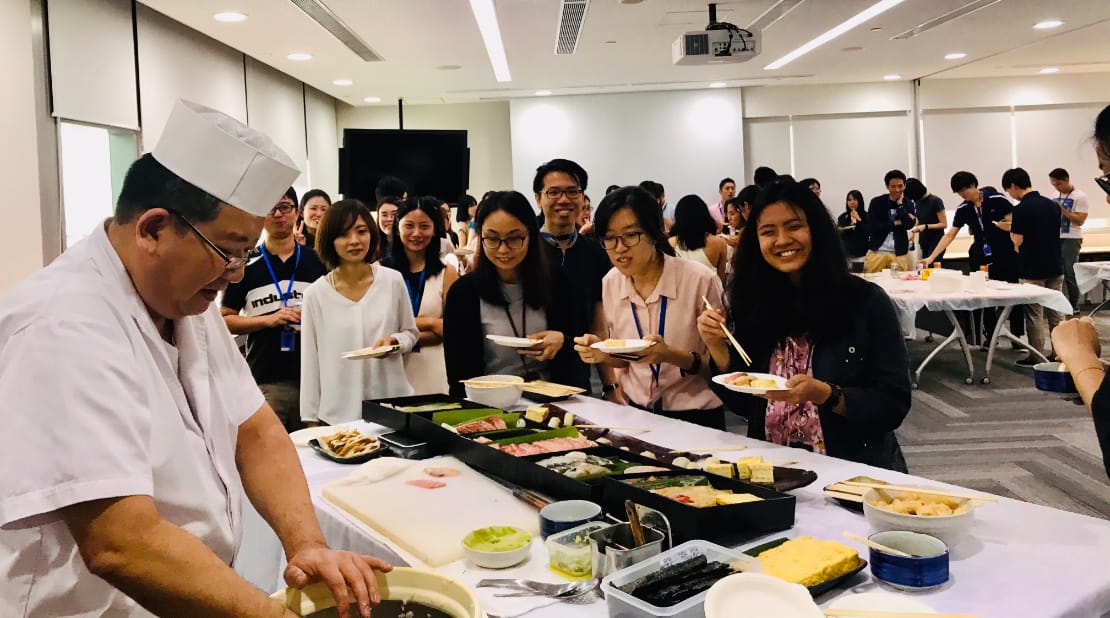 Colleagues queuing for the sushi
Together with the celebration, we have catered for a Sushi Live Station, sushi platter with snacks and drinks. We were fascinated by having a sushi master preparing our favourite sushi.
We aim to create innovative drugs against the disease with high unmet medical needs for the human health around the world. Celebrating milestones in appreciation of all employees' contributions.